Turner Cody is a kaleidoscopic songwriter. His poetry has always come first—whether spun into the raw, sparse bedroom-style tapes of his early lo-fi, anti-folk days in New York, or the more groove-based French indie-minimalist sound of his new recordings with backing band The Soldiers of Love.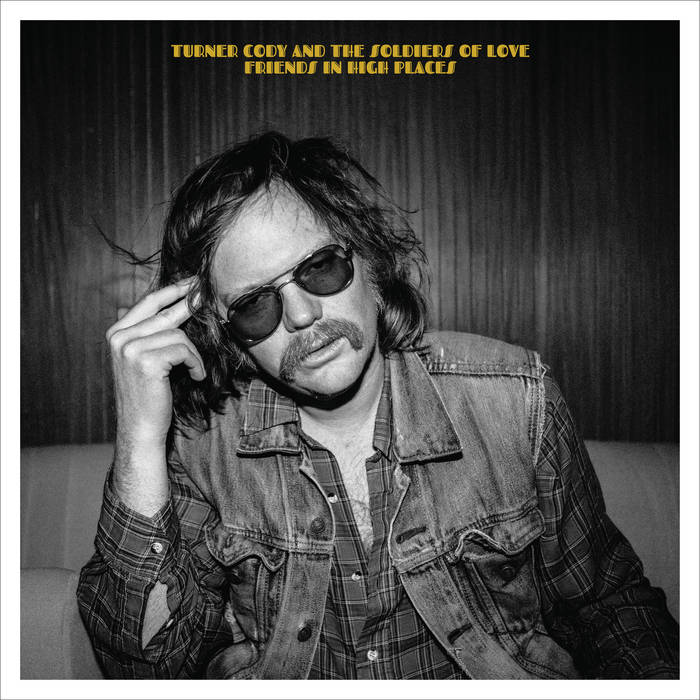 His writing shines in the great American songcraft tradition of the country and folk predecessors he admires, from Woody Guthrie to Hank Williams to Townes Van Zandt. Evoking shades of Poe, Ginsberg, Fitzgerald, and Kerouac, Cody's songs tell illuminating stories of love and loss, sin and redemption, alienation and toil, spiritual longing, and all the murky spaces in between.
Coming June 4, 2021, on Belgian label and music collective Capitane Records, Friends in High Places is as much a country-folk record as it is an ode to French indie-pop chanson, by way of Serge Gainsbourg.
It's this pull—a friendly tension between seemingly disparate musical traditions across borders—that makes Friends in High Places so alluring, refreshingly modern, and even a touch surprising. It's "continental country" at its finest, with Cody's masterful and cinematic songwriting as the backbone.
From Friends in High Places comes "Boozing and Losing," about which Turner had this to say:
I delivered pizza for seven years for Vinnie's in Brooklyn and I wrote a lot of tunes while driving around. "Boozing and Losing" was one of those that came out of thin air and I grabbed it. I wrote most of it sitting in my car on break one day drinking a beer. I feel like we got a good version of it on the record and I love what Nicolas Michaux and the Soldiers of Love brought to it. I spent twenty years in New York and have a lifetime of memories that only a place that distinctive can give. A part of me will always belong to the East Village in spring or the view from the Williamsburg bridge. Through good times and bad, the city remains 'the city'.
Please enjoy the World Premiere of "Boozing and Losing," a live performance video from Turner Cody & The Soldiers of Love.